Call to Artists
View the PROSPECTUS  You can also find all the information you need to apply HERE!
Deadline: May 31, 2018
The committee would like to commission an artwork that speaks to the progressive, creative vibe of Chelsea. It could serve as a gateway, or point of transition between the trail and the neighborhood. Kinetic or multiple artworks that create a sense of motion or direction to visually move people through the space would also be appropriate.
PROJECT SITE: The committee is open to all artists' ideas and will consider artwork along the pathways and/or as a signature gateway. There is a large grass park on the corner of Raleigh and Claremont Avenues that is another ideal location for artwork. Please see site map of the trail as is goes through Chelsea.
SIZE/MEDIUM: The artwork should be pedestrian scale but also large enough to attract attention. We like the idea of using recycled durable materials such as recycled beer bottles, shipyard or cannery materials, or other items that reference the neighborhood. Artwork must be durable and of permanent materials that will stand the test of time. Materials must be safe and easily maintained.
MEET IN FRONT OF

THE BIRCH

F

OR AN INFORMATIONAL SOCIAL AND SITE REVIEW WITH PUBLIC ART MANAGER KAREN RUDD

Tuesday, May 1, 2018 4:00 PM
We'll discuss size and materials and how to hire a fabricator.
We'll talk about how you'll be paid and how a contract is set up.
We'll explain who will be selecting the artist.
We'll show you an example budget to include costs for stamped, engineer drawings and how to buy insurance.
We'll talk about the foundation and how to hire a contractor. 
We'll discuss how installation typically occurs.
 We'll explain what artist fees are.
We'll show you some samples of a proposal and explain how to format your proposal.
Then we'll socialize and you can ask any questions you'd like about the process.
The Birch is located at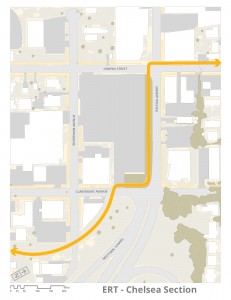 DEADLINE: June 30, 2018
The Offsite Gallery is located on the 1st Floor of the World Trade Center at 101 W. Main St., Norfolk, VA 23510.
We encourage artist to take visitors to a new level of participation and engagement with contemporary approaches.
This Call to Artists is open to all, 18 yrs. or older, residing in the United States. Artists are required to submit 5-10 images and a written proposal for committee review.
FOLLOW LINK BELOW FOR MORE INFORMATION:
CALL TO ARTISTS