National Opportunities
FIVE POINTS DRIVE-THRU GALLERY
Deadline: September 1st
The goal of the Five Points Drive Through Art Gallery is to promote a reignited, creative, inclusive and energetic business corridor. We have identified 40 to 50 locations along Sewells Point Road to showcase exciting, colorful artwork. Artwork will be printed on large two-dimensional commercial grade vinyl adhesive and installed in a gallery-like fashion on active and vacant commercial buildings.
ELIGILIBILITY: Open to all artists. Hampton Roads artists are especially encouraged to apply. Artists will grant the City a notarized copyright waiver for the use of their artwork for the gallery and for print and promotional use. Artists will be credited for their work. Submit a high-resolution digital image of original artwork.
Artwork may hang for up to 5 years.
FOR SUBMISSION GUIDELINES CLICK HERE:  Drive Thru Gallery prospectus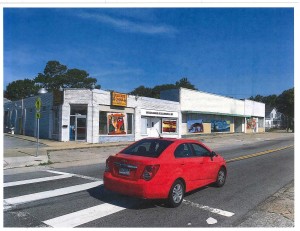 Deadline: Sept. 20th
Art Spaces – Wabash Valley Outdoor Sculpture Collection, Inc. is issuing a request for qualifications for a site-specific project to be located on the campus of Indiana State University in Terre Haute, Indiana at the east entrance of the College of Health and Human Services
https://wabashvalleyartspaces.com/request-for-qualifications/
Deadline: September 30th
The City of Ocala in partnership with the Appleton Museum of Art, Fine Arts For Ocala, and Marion Cultural Alliance is accepting submissions from artists working in North America to participate in the Fourth Ocala Outdoor Sculpture Competition. Ten works will be selected for a 20-month exhibition (February 12, 2018 – September 16, 2019) at Tuscawilla Park in Ocala, FL. Best of Show, Second Place, Honorable Mention, and People's Choice awards will be selected.
http://www.ocalafl.org/government/city-departments/recreation-parks/cultural-arts/oscala-outdoor-sculpture-competition
Deadline: August 31st
The District of Columbia Public Library (DCPL) Public Art Program is issuing a Request for Qualifications (RFQ) and statements of interest from individual artists, designers or art/design teams for a ceiling treatment to be produced in conjunction with the modernization of the Martin Luther King Jr. Memorial (Central) Library, at 901 G St. NW.
https://dclibrary.submittable.com/…/rfq-for-public-art-mart
Deadline: September 1st
Light Sculpture Screens & Gates
Palm Beach County Convention Center Courtyard
Palm Beach County's Art in Public Places program seeks to commission an Artist or Artist team (Artist) to design, fabricate and install light sculpture screens and gates for Palm Beach County Convention Center Courtyard's highly visible north and east perimeters.
http://discover.pbcgov.org/fdo/art/Pages/default.aspx
Deadline: Sept 9th
Request for Proposals – Arts on the Riverwalk Mural
Arts & Education at the Hoyt is seeking proposals for the design and execution of a multi-level mural in the stairwell of the Municipal Parking Garage on Mercer Street, New Castle, PA.
Deadline: August 31st
The City of Brentwood Arts Commission seeks to commission an artist to create outdoor public art along an island median on Sand Creek Road across from "The Streets of Brentwood". This is the first of four major "Gateways" into the City of Brentwood. This is also a heavily used thoroughfare located between two shopping centers.
Submissions must be submitted electronically as an email attachment and received by 5:00 p.m. on Thursday, August 31, 2017.
Email the submission to: pscherff@brentwoodca.gov
QUESTIONS?  Contact Poldina Scherff, (925) 516-5364 or pscherff@brentwoodca.gov