Neighborhood Watch at the Offsite Gallery through Nov. 9th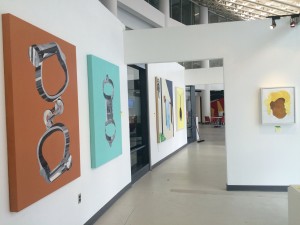 https://www.facebook.com/events/396658267403539/
For this exhibition, Andy Harris sought personal stories, histories and artifacts significant to Norfolk.  Seemingly benign objects that tell of battles won and lost, people we were and feelings we've felt are rendered with a starkness that creates an instant vitality, just as their stories do.
Listen & learn: https://andyharrisart.bandcamp.com
Exhibition on view through November 9, 2017.