ARTWORK
See a Google map with artwork locations
The Norfolk Public Art Program strategically locates artwork in three areas that have the most visible impact.
(1) DOWNTOWN (2) in NEIGHBORHOODS & COMMUNITIES, and (3) at major GATEWAYS & CONNECTION POINTS.
The Public Art Program also manages several lead artists during the summer who mentor students hired through Norfolk's Emerging Leaders Program.  Lead artists work with the students over an 8 week period to complete a public art project.  Those projects are featured below under Summer Program.  
In the past, artists have also been hired to completed temporary public art projects through our program.  Most are featured below under Temporary Artwork.
Other artworks are located throughout the City in areas such as the NEON District, the Botanical Garden, and in various neighborhoods.   Funded through private developments, donations, or other means, they are not featured here but can be seen on the public art map (we attempt to include all public art in the City on this map).   The mermaids you see around town are not listed on our site as they were not commissioned through the City's 1% program either.   What is 1%? Read  how the City's pubic art program is funded.
DOWNTOWN
PLUME STREET

 - Anne Bousquet "Book Migration"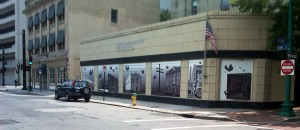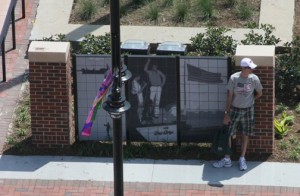 TOWN POINT PARK

-

James Cutler and Maggie Smith "Armed Forces Memorial"

SEE ADDITIONAL DOWNTOWN ARTWORK INSTALLED BEFORE THE PUBLIC ART COMMISSION WAS FORMED
NEIGHBORHOODS AND COMMUNITIES
ZOO

– Matthew Gray Palmer "All Things Within All Things"
 


NORTHSIDE SKATE PARK

– Christoper Fennell "Skate Trees & Leaf Benches"
SOUTHSIDE AQUATIC CENTER

- Todji Kurtzman "Splasher of the Healing Waters"
WARDS CORNER

 - Gordon Heuther "Wards Corner Gateway"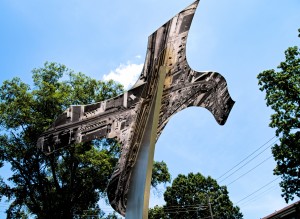 NEON DISTRICT

 - Glassitorium "Cementiscope"
 

SCOPE DOME

- Bland Hoke "Flashlight"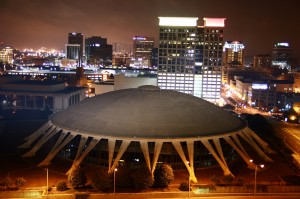 GATEWAYS AND CONNECTION POINTS
TIDE LIGHTRAIL
MILITARY HIGHWAY STATION

– windscreen – Peter Geiger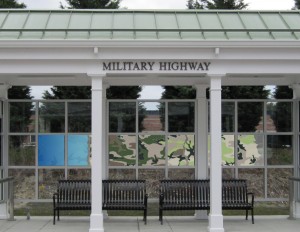 INGLESIDE STATION

 - windscreen - Governor's School for the Arts "Portrait of a Neighborhood"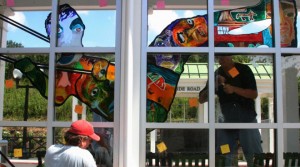 BALLENTINE

STATION

 - windscreen - Knox Garvin "Wind & Tide"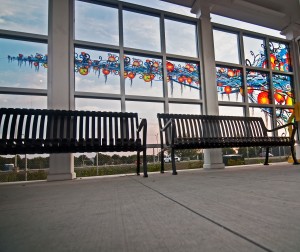 NSU/BRAMBLETON STATION

- windscreen & pavement - Shin Gray Studio "NSU Inspirations"

HARBOR PARK STATION

- 
windscreen -  John Rudel "Play Ball"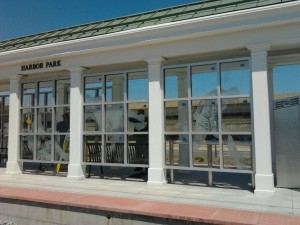 HARBOR PARK STATION

 - pavement - Abby Silver "Sailing With the Tides"

MONTICELLO STATION

 - windscreen - In Plain Sight "2011 Pourous"

MONTICELLO STATION

 -
pavement - Keith Oliver "Tide-o-Scope"

YORK STREET/FREEMASON STATION

 -
windscreen - Crystal Coffey Warlitner "Freemason Composition in Primary"

FORT NORFOLK/EVMC STATION

 -
 windscreen – Clay McGlamory "Getting on Your Optic Nerve"

NEWTOWN ROAD -
windscreen - Anne Bousquet "Easton Trees as Seen From the Train at the End of the Line"

SUMMER PROGRAM
2017
FOUNTAIN PARK GARAGE
– Christopher Kozak "Fathoms of Freedom"

2016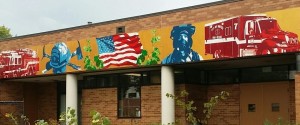 2015

BERKLEY POOL

 
- Mariela Haga "Fun In The Sun"

2014
NORFOLK ANIMAL CARE

– Mark Wroblewski "The Real Superheros"
 
2013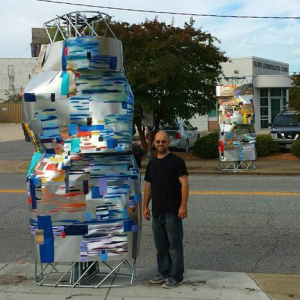 2012
SELDEN ARCADE
- Peter Geiger "The Plot Mural"

2011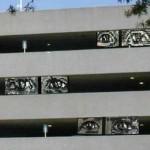 2010


2009

WATERSIDE PARKING GARAGE

 - Crystal Coffey Warlitner "Elizabeth River Festival"

2008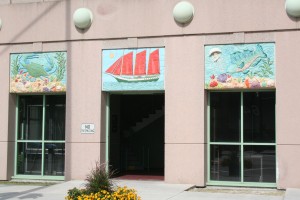 PED-EX PROJECT

– Anne Bousquet & David Johnson
2016 Billboard Artists -
David Simkins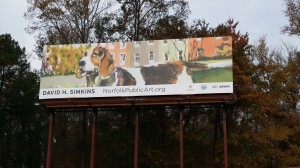 Keara Wilson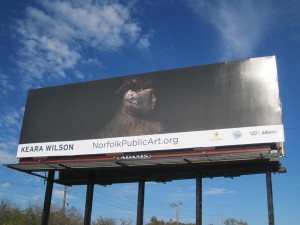 2017 Billboard Artists -
Alan Skees

Robert Gusentine

Gregg Morgan

Scot Turner

2018 BILLBOARD ARTISTS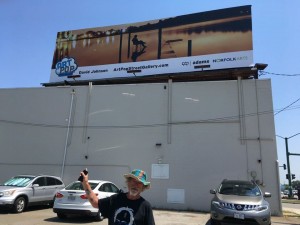 David Johnson "Flooded Pier At Wayne Creek"