TRAN(S)junction at the Offsite Gallery through January 26th!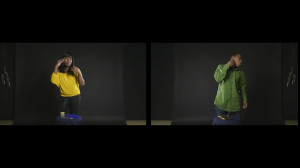 Curatorial team Day Job Projects: Kimberly McKinnis & Heather Bowling bring the work of Orange County, CA Interdisciplinary artist D. Hill to Norfolk in his first solo show.
D. Hill surveys identity through a cultural & gender lens & aims to create work that promulgates a dialogue about social difference. TRAN(S)junction explores gender complexities by enacting & portraying the ideological behaviors of a man & woman.
Read an interview by the LGBT Life Center:
https://lgbtlifecenter.org/blog/an-interview-with-trans-artist-d-hill/