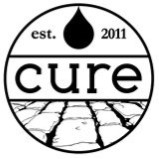 Andy Harris Art Open House at Cure Coffeehouse
"Join us for our October artist showcase, featuring Andy Harris!
specialty cocktails, eats, and more available along with the opportunity to meet the artist and enjoy an evening of supporting local talent!"
Andy Harris lives in Norfolk and is an art educator for Virginia Beach City Public Schools. His works primarily in mixed media collage out of the Fawn Street Studios in Norfolk.
"I paint, collect, cut, and glue to create collages that speak to me. Sometimes they don't, but that's ok, I'm showing them anyway."
Andy is also a Norfolk Arts Offsite Gallery artist who exhibited with us in 2016. Congratulations Andy!