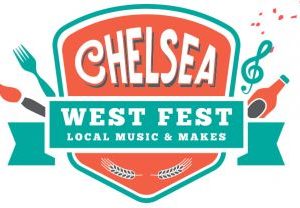 Meet us in Chelsea, Norfolk's grooviest beer, food, retail, and fun district for Chelsea West Fest on October 5, 2019. If you would like to apply to be an artist, please email Laura Janosko at ljanosko@hope-house.org or download the application on our website. The deadline to apply is Monday, August 26th.
Although the Chelsea neighborhood has existed for decades, its experiencing rejuvenation by entrepreneurs and trendsetting craftsmen, and the surrounding historic West Ghent community has embraced the growth and creative energy coming from this revitalization.
Chelsea West Fest, hosted and benefiting Hope House Foundation, will be a full-day celebrating what makes this region great: local crafters, talented local musicians, local beers and brews, and the unique eateries just steps away from the festival. Gates open at noon!
BAND LINE-UP:
– Rob Oliver (Noon-12:30pm)
– Paper Aliens (12:45pm-1:30pm)
– Who We Are Not (1:45pm-2:30pm)
– Fox and the Bear (3:00pm-4:00pm)
– JD Silvia Band (4:30pm-6:00pm)