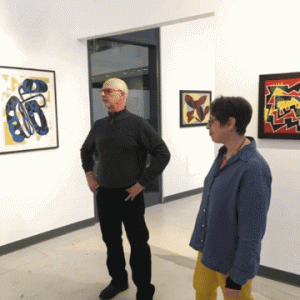 Dolly Holmes and Mark Pehanich through March 8th
Exhibition on view through March 8, 2019.
Be sure to pick up the current issue of Veer magazine to read an interview with Dolly Holmes by Betsy DiJulio.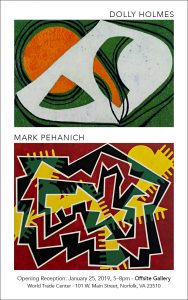 Abstract painters Dolly Holmes and Mark Pehanich have an ongoing dialog as artists for more than 25 years. "Using line, shape and color to illustrate the intuitive…The pairing makes visual sense: Holmes' uncluttered expanses and Pehanich's carefully considered simplicities complement each other in a push and pull rooted in primitivism and abstract expressionism. Both artists convey a vibrant tranquility that's devoid of complication or distraction. By giving their paintings room to breathe, the elemental approach frees the viewer from the demands of literal interpretation."
Style Weekly, February 12, 2016.