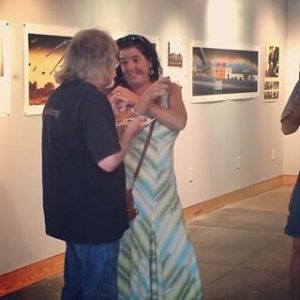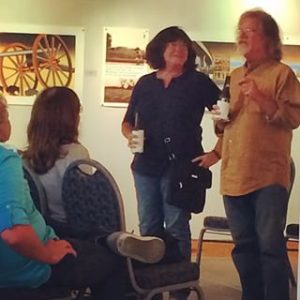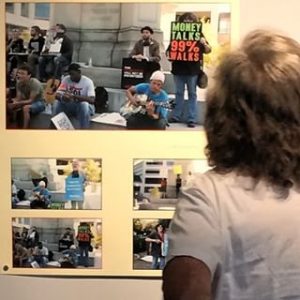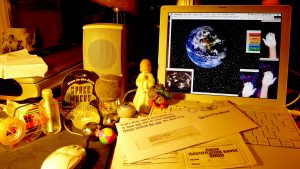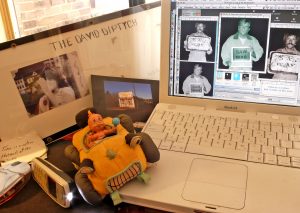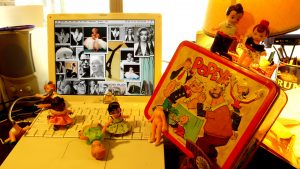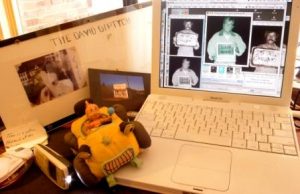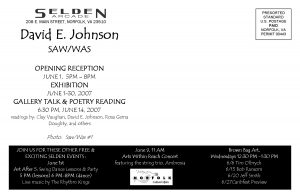 Exhibitions:
Selden Gallery "Saw/Was" June 2007
Selden Gallery "And Sometimes Why" a joint exhibition with Anne Bousquet
Public Art:
Ped Ex Project – a joint temporary project with Anne Bousquet
2018 Billboard Artist
David E. Johnson was born in Charleston, South Carolina. He graduated from Princess Anne High School in 1966 and started attending Old Dominion University that fall. He then ventured to New York to attend the Rochester Institute of Technology for photography, graduating in 1971. He also studied at the University of New Mexico, and received his MFA in 1977 from University of Colorado at Boulder. He returned home to Virginia that year and started teaching at ODU as an adjunct in photography. He became the first full time photography teacher in 1978. He co-directed the university gallery for 12 yrs and was Graduate Program Director for three. He spent 30 years teaching at ODU until he retired in 2007.
David exhibited at the Selden Gallery, completed a temporary public art project "Fed-Ex" with artist and wife, Anne Bousquet and was featured on an Adams Billboard as part of Art Pop in 2018.
David and Anne have lived n Norfolk, VA most of their lives and are long term collaborators. David makes digital photographs and Anne makes digital art and combined media. In their continuing aesthetic dialogue, they have consistently been interested in the ability of static art to address, in narrative for, socio-political situations and events. Their joint exhibition continued this investigation with 2-dimensional images.