Offsite Gallery exhibiting artist 2018: Norfolk Art Educators Exhibition June 22 – August 10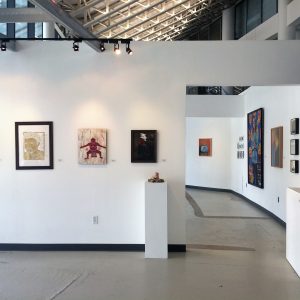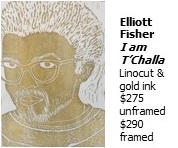 Born in Hamilton (I am NOT Throwing away MY SHOT), OH. I moved with my family up and down the East Coast, finally landing in Norfolk, VA. Graduated in 2013 from Old Dominion University in Norfolk, VA with a BFA in Printmaking and Photography and a minor in Art History. In 2019, I graduated from Azusa Pacific University in Azusa, CA with a MA in Modern Art History, Theory, and Criticism. I have a passion for Street Photography and Portraiture. My photographic inspirations are Roy DeCarava, Gordon Parks, Hank Willis Thomas, and Carrie Mae Weems. In other realms of art, I am inspired by Yoji Shinkawa, Jacob Lawrence, Thomas Hart Benton, Nam June Paik, and honestly my peers and students. I reside in the 757 (Tidewater Area).
Outside of Photography, I am an avid gamer and overall nerd. I love all music, but specifically Jazz (Coltrane, Ellington, Monk, Davis, Guaraldi, Masego), Hip-hop (Lupe Fiasco, Wale, Chance the Rapper, J. Cole, Kendrick Lamar, The Internet), and the Classics (Jimi Hendrix, Steely Dan, Temptations, Parliament, Earth, Wind, and Fire). I am a Muay Thai practitioner and have been fighting for about 5 years. I love traveling with my amazing wife and I am a road warrior. I am a Photography Teacher/Mentor and I love helping educate people on how awesome photography is.