Offsite Gallery exhibiting artist Sept. 26 – Nov. 6, 2020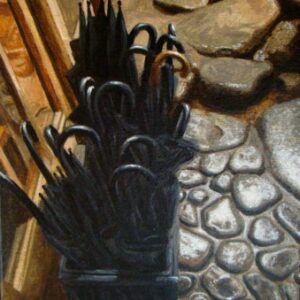 .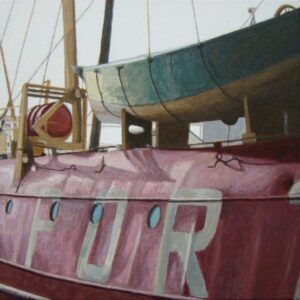 .
James Warwick Jones is a realist painter who captures light, shadow, design and emotion in acrylics and watercolor. James focuses on a range of subjects and often includes ordinary things transformed by the artist's eye.
Born in Hampton, VA he studied with Jack Whitney Clinton, Will Barnet, Walter Stuempfig and others at the Pennsylvania Academy of the Fine Arts and graduated from ODU with a BS in Secondary Art Education. After teaching over 47 years and working 36 years in curatorial and programming at the Peninusula Fine Art Center and Charles Taylor Visual Arts Center, he retired as gallery manager in 2018 and continues to teach painting classes at Charles Taylor. James has exhibited in more than 250 exhibitions and won over 200 awards. His work is represented in over 20 public and corporate collections including the Virginia Museum of Fine Arts, Phillip Morris, Portsmouth Museums, Wachovia Bank, CSX Corporation, and the Charles Taylor Visual Arts Center.