Offsite Gallery exhibiting artist Sept. 26 – Nov. 6, 2020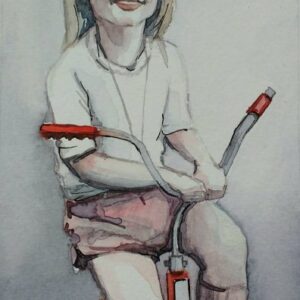 .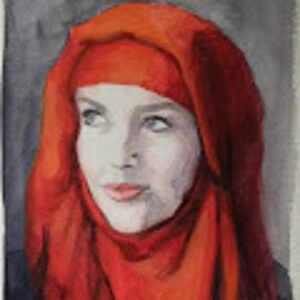 After a long hiatus, Katherine Nash returned to working in stained glass again for about the last three years. Due to being forced to live life at a slower pace than normal recently, Katherine has been able to see (and miss) the things that bring her joy and has tried to illustrate that in the glass pieces created for this exhibition. Her series is focused on one of her biggest loves – the river. Designs are all based around places near and dear to her heart because she has built so many memories in and around and under them through kayaking. "The last three and a half years have been filled with so much adventure, excitement and beauty that it's been overwhelming at times. I feel like the glass, when the light dances through it just right really reminds me of special moments on the water. I hope to effectively capture and share a little bit of that beauty in my work."
A Hampton Roads native, Katherine spent much of her early years in Gatlinburg, TN and attributes her love of drawing and painting and anything else art related to time spent growing up near the Arrowmont School of Arts and Crafts. Katherine is an interior designer in Norfolk, VA.