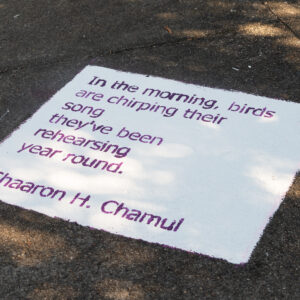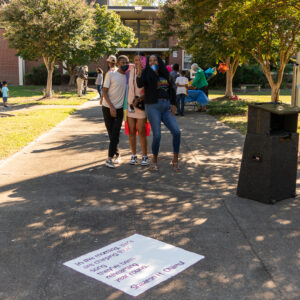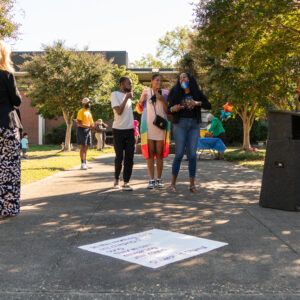 We kicked-off event Visual Arts Month, October 1, 3-3:30pm at Willard Model Elementary School with our 1st ever, Poetry on the Pavement Project. A poem by former Willard Elementary School student, Shaaron Hernandez Chamul Casey, painted onto the pavement in front of the school was the first to be unveiled.
Norfolk Arts will continue the project painting 25 short poems by poets who live, work or attend school in Norfolk, VA numerous times in various locations throughout the city.
Local poets were selected by a committee lead by Luisa Igloria, Poet Laureate of Virginia. Luisa states, "In this time of isolation and anxiety, we're seeing a renewed attention to the power of language to connect and support us. I'm so pleased to be part of the Poetry on the Pavement project through Norfolk Arts – where we invited Norfolk residents of all ages to give voice in poetry to what it's like to live in this particular place and in this particular time."
Questions email publicart@norfolk.gov.